Fear the Walking Dead 3x4
100
Fear the Walking Dead
Fear the Walking Dead A mysterious character searches for purpose and becomes tied to the struggle over a resource.
Spin off series of The Walking Dead that portrays the beginning events of the zombie apocalypse in the West coast during the same time frame when the city of Atlanta was falling under attack,
while Rick was in a coma at the local hospital.
It shows how the strain was already in full effect in the south while it's just starting in California.
This show is TERRIBLE!
The good buzz is paid for and sock puppets are writing positive reviews.
The quality and tone of this first episode is that of a show you might see on the Lifetime Network, or maybe SYFY.
It was at best, a poorly written 15 minute webisode stretched out to 64 minutes of mind numbing boredom.
The main character, a skinny, douchebag, heroin addict, is so unlikable I just wanted to punch him in the face every time he appeared on screen.
The mother is an uptight, cold, lizard of a woman you wouldn't believe is capable of getting a man to even go on a second date with her,
let alone marry and raise a family.
Then the rest of the characters are stock middle class Californians, with the same old dynamics and and petty problems we've had to endure 1000's of times before.
I couldn't care less about any of them. Feed them all to the walkers and be done with it.
This abomination really has nothing to do with The Walking Dead we fans love so dearly, and should be forgotten about immediately.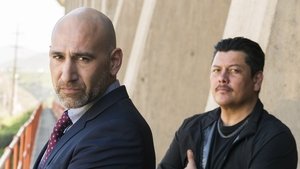 Jun. 18, 2017
Fear the Walking Dead season 3